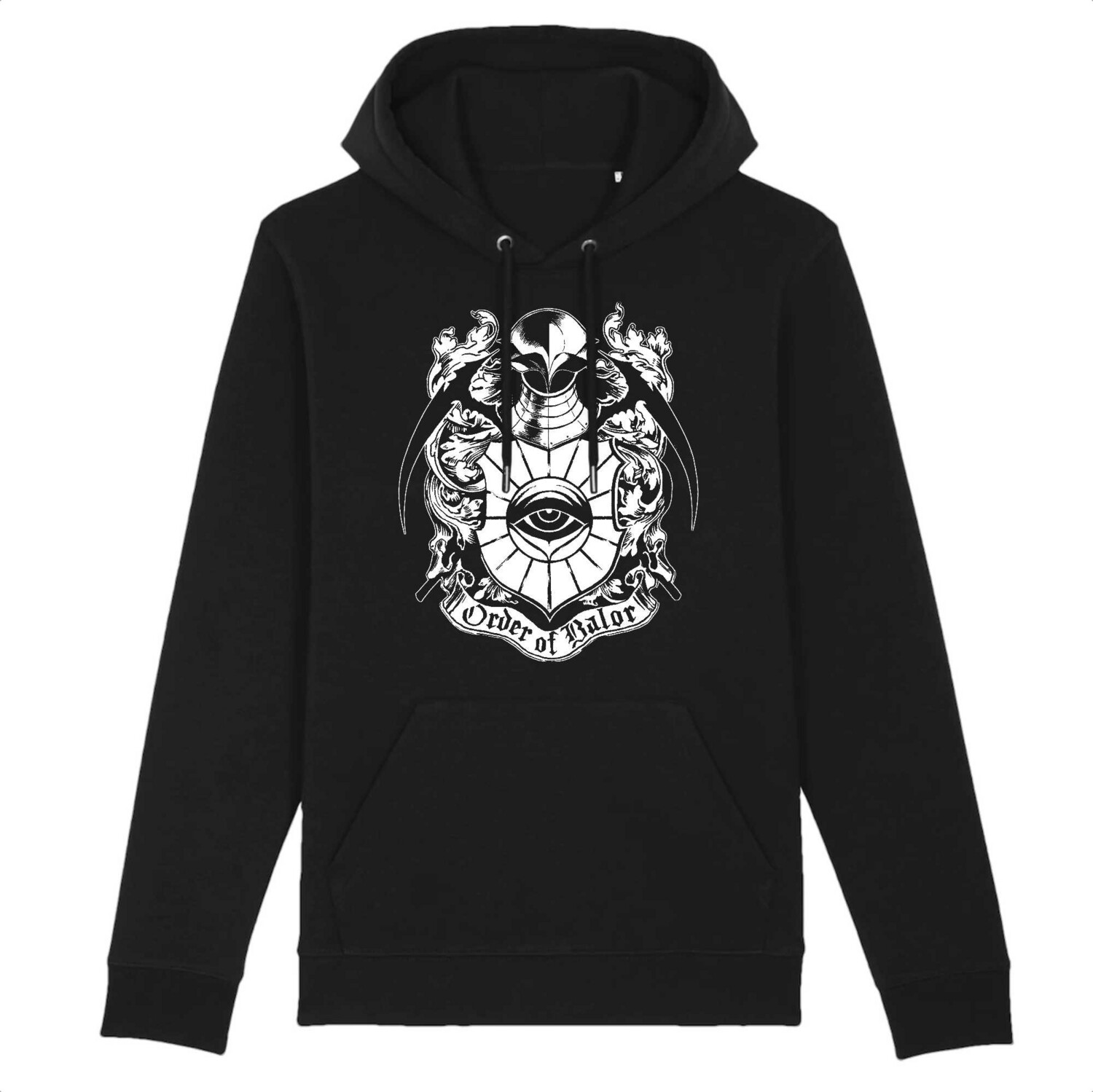 "Order of Balor" Hoodie [FREE SHIP]
00035
Product Details
The seabeast's knight is a creature of darkness. It is made of blood and shadow. Perhaps they were men once, lifetimes ago, but now all they know is the hunger for blood...
...or perhaps, such a creature is your boyfriend.

Swear fealty to the Order of Balor or be a gentle soul wearing your bad boyfriend's clothes with this comfy hoodie! Made of 85% organic cotton, 15% recycled polyester; it is both environmentally friendly and soft to the touch. Warm enough to keep you cozy on those chilly mornings by the sea, and perfect for lounging around in your luxury castle suite.
Unisex, because it's for everybody; be thee beauty or beast.
Measurements in cm
Manufactured on Demand

Save this product for later