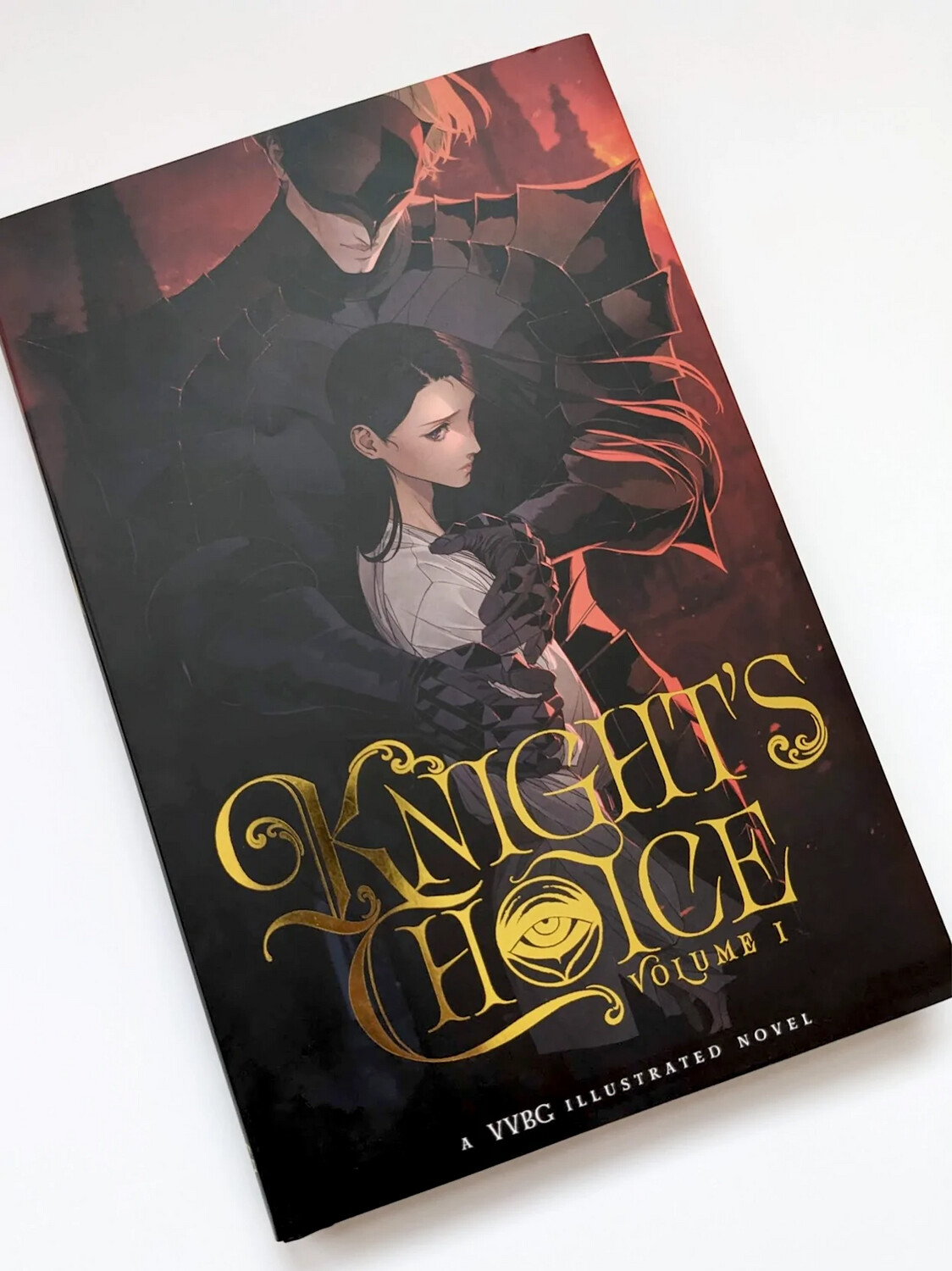 Knight's Choice: Volume I
00030
Product Details
From the minds of VVBG comes a lushly erotic dark romance, a hardcover novel complete with illustrations to ignite the imagination.
---
Knight's Choice is a dark medieval fantasy BL romance; featuring a richly layered narrative about devastating conflict and complicated desire, and the quiet young man with the unique strength of spirit to survive it all.
Dimensions: 5.5″ x 8.5″
Text pagination: 236 pages
Multiple illustrations every chapter
Gold foil stamped dust jacket
FREE SHIPPING to the USA!
$20 everywhere else!
---
PLEASE NOTE: Shipping may be delayed by a few days due to a high volume of orders - please be patient when ordering! The creators ship out everything from their own home <3
Save this product for later